The Confluence software by Atlassian enables you to discuss and process projects with your team effectively. You can create notes of meetings online and design product requirements or background articles with the active and direct participation of your entire team! Moreover, you have the possibility to discuss your projects by commenting directly on every Confluence page. Moreover, you can centralise all information of your different e-mail boxes and apps in one place! Giving each team, project and section a separate area will enhance the efficiency of your work. Thereby, Confluence does not only create order, but also has all your contents ready at your disposal anytime!
aixzellent hosts your Confluence data exclusively on servers in Germany. Our top priority is always to ensure the highest possible security for your projects and data. With aixzellent, you will always have the latest project management solutions available without having to bear expensive IT costs. Have we piqued your interest? We are looking forward to a personal contact for an individual consultation!

GitLab is a web application which may be used to manage various versions of software projects based on git. It provides you with unlimited public and private areas to add employees to your projects, multiple bug tracking and management functions, as well as a system to integrate your versions continuously (GitLab CI). With GitLab, you can also easily import your projects from GitHub, Bitbucket, GitLab.com, Gitorious.org, Google Code, Fogbugz, and any other Git repository via URL.
The GitLab Enterprise Edition (EE) is also equipped with additional functions which are particularly relevant for businesses and companies. One feature of the aixzellent premium version for SMEs is our exclusive support service, which guarantees support within 24 hours. In addition to that, the aixzellent GitLab premium version we host includes the exclusive option to store your data on servers in Germany so that we are able to guarantee the highest possible security standards.
Do not hesitate and take advantage of the opportunity not having to run your software projects on American servers. We will be glad to explain you all the different possibilities which our aixzellent GitLab packages offer you! Please contact us for personal advice!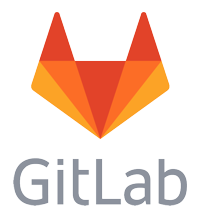 Redmine is a flexible SW configuration-, version- and project management web application which is open source and written on the basis of Ruby on Rails. The software is independent from data and platforms and supports the management of various projects, their subcategories, users, and individual activities, which can all be accessed easily and flexibly.
Additionally, you have the possibility to unblock specific tasks for certain participants so that you will always keep control over all activities. You may create and edit reports, diagrams, mails, documents and calendars, or make use of project wikis and discussion forums for your own applications. The built-in time tracking system allows any configuration of the workflow and is based on freely selectable issue- and status types. Redmine runs with MySQL, PostgreSQL or SQLite and is already available in more than 34 languages.
We host your Redmine projects exclusively on servers located in Germany. aixzellent does not only stand for the highest possible security standards for your data, but also for the latest project management solutions, which we offer you always at low IT costs. Take advantage of our wide range of services tailored to your individual needs and contact us for a personal consultation!

With the procurement of mobile end devices, IT managers are faced with the question of centralized administration of these devices. Simple operation with a German-language interface and, in particular, compliance with data protection regulations are essential criteria in the search for a suitable solution. The Mobile Device Management Relution of the German software manufacturer M-Way Solutions meets these requirements.
The software does not store data in a cloud and can be easily integrated into the existing IT infrastructure and operated locally. By connecting existing systems, user directories for authentication and local shares for secure file storage can be integrated. The multi-client capability of Relution makes it possible to provide separate areas for different fields of application.
Managed devices can be configured in such a way that only selected functions, apps and content are available to the users and specific access rights are granted.
We would be pleased to advise you personally and to design your individual solution together with you. Get in contact with us!

Application Premium Package
Product range:
own application server
300GB HDD- or 100GB SSD storage
30GB separate backup storage
unlimited transfer volume
secured with SSL/TSL
* 19% VAT included, plus set-up fee.