Mattermost is a messaging platform for secure and efficient corporate communication over web, computers and phones. The web based team chat software is a real open source alternative to Slack, because it fulfills ambitious data protection and security standards. It offers all the functions that Slack users are familiar with: public and private chat rooms, one-to-one messaging, file exchange, user-defined emojis, webhooks, slash commands and multilingual support. It is also possible, among other things, to invite external employees or customers and to host company-wide workflows. Furthermore, SSO (single sign-on), extended authorizations, multi-factor authentication, performance monitoring, compliance reporting, custom branding and company search are among the special company functions.
The program, which is under the MIT license, is available for different platforms. It uses either MySQL or PostgreSQL as the database backend. As an aixzellent solution we host your server in Germany and your data is only transmitted via an encrypted SSL / TLS connection. We help you with commissioning, the productive integration of Mattermost into your environment and regular security updates.
Riot is a cross-platform open source software for chat, IP and video telephone using the matrix protocols. Existing communication platforms such as IRC, Slack, Twitter, Telegram and Apple iMessage are integrated. This large network means that cross-platform communication on multiple devices can be implemented without any problems. Group chats, the exchange of pictures and other files and sharing them is also possible. Riot also offers a searchable archive and can serve as a kind of collective memory in companies or organizations.
The messenger is also open source and supports optional end-to-end encryption. That distinguishes it from Mattermost. Messages can be encrypted with one click within the matrix network. At your request, we host our own matrix server in Germany – of course, exclusively via encrypted SSL / TLS connections.
The group chat application Zulip is characterized by extensive integration options for crucial tools in software development such as GitHub and Jenkins. It can be seen as an alternative to Slack or HipChat. Subject-specific, closed group chats, the storing of all messages in a stream, private chats, status displays, file uploads, emojis as well as email and desktop notifications are some of the features that Zulip offers.
As a user of the open source software, you have complete data sovereignty on a Zulip server hosted by us. We only ensure the protection of your data using exclusively encrypted SSL / TLS connections and regular updates.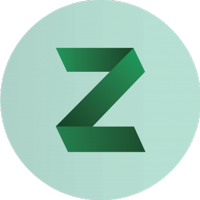 Which service is right for me?
The web-based messaging solutions Mattermost, Riot and Zulip score with cross-platform availability. You have your own desktop clients as well as clients for mobile operating systems. Direct messages, group messages, archives and data transmission are available in all three applications. Riot also offers video and internet telephony. These functions have so far only been available to a limited extent with Mattermost and Zulip. Riot can also score with end-to-end encryption; the other two services have transport encryption.
We would be happy to advise you personally and work with you to design your own individual solution. Feel free to contact us!
Team Chat / Business Messenger Enterprise Edition
Product range:
own server
own domain
user licences on request
300GB HDD- or 100GB SSD-storage
30GB separate backup storage
unlimited transfer volume
secured with SSL certificate¹
Team Chat / Business Messenger Community Edition
Product range:
own server
own domain
300GB HDD- or 100GB SSD storage
30GB separate backup storage
unlimited transfer volume
secured with SSL certificate¹
* 19% VAT included, plus set-up fee.
¹ SSL certificate from Let's Encrypt, other certificates available at extra charge.