aixCMS is written on the basis of Ruby on Rails and the content management system on which our own website is based. The application is particularly flexible and can be customised and tailored according to your personal requirements! With the elegant integrated editing capabilities enables you to change all contents easily and quickly – even without prior HTML knowledge! If you think that traditional content management systems are too complicated, our aixCMS is the right product for you! To support your authors and designers in their workings and to increase the efficiency of your web applications, any function which is unnecessary for your needs will be removed. Similarly, it is easy to add features you need. Therefore, this easy-to-use and appealingly designed system will please you and your employees!
Our experienced team develops our aixCMS constantly further – always following the spirit of the time-being. The software supports responsive designs by default, thereby providing you and your customers with the best support for all mobile platforms – from smartphones to tablets. In addition, it supports the highest possible security standards and transmits your data exclusively via an encrypted SSL/TLS connection. In future, you will ensure the highest standards and the optimal ranking of your website. In addition to that, we host your data exclusively on servers in Germany and do not require our own IT. Thereby, you can effectively manage your company with only a few employees at low costs. We are convinced that you are well advised with our CMS! Do you have any questions or would you like to know how we can design your individual content management system? Please do not hesitate and contact us directly for a personal consultation!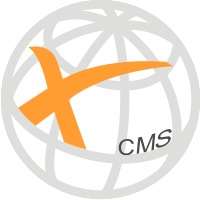 WordPress is a free web application for the creation and management of websites (images & texts) and web blogs. With the help of design templates, you can easily and quickly create individually customised designs with just one mouse click. Based on the program language PHP, WordPress requires a MySQL database. WordPress is also available as an application for the operating systems of various mobile devices (iOS, Android, Windows Phone, Blackberry OS, Symbian, HP webOS).
Our WordPress Managed Hosting is a service specifically designed on the basis of WordPress to maintain your contents. This also includes regular, comprehensive and automatic updates of the software and the operating system, as well as virus- and spam filters. In addition to an entire daily backup of the server, all available designs and plug-ins for advanced features are preinstalled. On request, we can also create your complete website according to your ideas.
We place particular emphasis on security and data protection according to German standards. Your data will only be transmitted via encrypted SSL connections and stored in German data centres, so that we can consistently guarantee security at the highest possible level and without human resources for your company. You can start right away to design your own web presence – easily, flexibly, quickly and individually. We would be glad to advise you personally, please feel free to contact us!
Joomla! is a content management system (CMS) with a wide range of administration- and design tools for web contents, texts and images, which is particularly suitable for SMEs. With a share of more than 9% of the entire CMS market, Joomla! forms the basis of a vast number of websites. Behind the award-winning CMS is an international community with more than half a million active supporters who are continually pushing the project forward. Therefore, Joomla! suits both the inexperienced user, as well as the long-term web developer in realising digital ideas. Since Joomla! allows for an easy creation of multilingual websites, a much larger target group can be addressed.
To ensure that your software is always up-to-date and protects your website reliably against all kinds of attacks, it is updated by us on a regular basis. Thanks to the MIME settings, any data types can be supported and the built-in search functions allow the visitors of your website to find relevant information quicker and easier. A built-in editor makes it easy to create contents without any prior code knowledge. An access control list allows the management of different users and groups. This in turn enables you to specify exactly who has the permission to view, add, modify, and manage what kind of content. Start your own website with Joomla! and aixzellent now. Please do not hesitate to contact us for personal advice, questions and suggestions.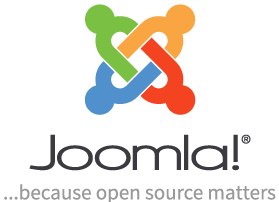 Product range:
own CMS server
300GB HDD- or 100GB SSD storage
30GB separate backup storage
unlimited transfer volume
SSL certificate¹
1 domain²
* 19% VAT included, plus set-up fee.
¹ SSL certificate from Let's Encrypt, other certificates available at extra charge.
² Valid for .de .com .org or .net domains.
aixzellent.com is not affiliated with or endorsed by The Joomla! Project™. Use of the Joomla!® name, symbol, logo and related trademarks is permitted under a limited license granted by Open Source Matters, Inc.