This tool allows your students to collaborate and come together from different locations in real time. The web-based open source online learning tool supports the real time sharing of
audio,
video,
foils,
whiteboard,
chat,
screensharing
etc.
Participants can also take part in the conferences with their webcams and invite guest speakers.
The simple API simplifies the integration of your own products and scores with a long list of existing integration options with applications from third-party providers such as Canvas, Drupal, Moodle, RedMine, Wordpress and much more. For example, BBB can be integrated into Moodle LMS so that users who have not taken part in a live session can view it later on demand.
We would be happy to advise you personally and work with you to design your own individual solution. Feel free to contact us!
Digital teaching consumes large amounts of data. Homework and essays are written, checked and read. Presentations are prepared and presented in group work, data is collected, shared and analyzed. The seamless, simple and efficient processing of these large amounts of data is of utmost importance - usability is a decisive factor for the productivity of students and teachers. Nextcloud offers just that: an easy-to-use cloud that also scores with a variety of suitable application integrations. These include real-time collaboration, audio and video calls, chats, mail, calendar and contact management or various learning applications such as Moodle or Zenodo. Thanks to its open source character, Nextcloud not only offers a high degree of data security and flexibility, but also transparency and the possibility of active participation.
We would be happy to advise you personally and design your own individual solution together with your input. Please feel free to contact us!
The deep ONLYOFFICE integration in Nextcloud enables your students to collaborate on office documents in real time. An improved workflow, centralized document management and simplified communication enable effective teaching. Full support for MS Office formats such as DOCX and PPTX is provided as well as import and export of the Open Document Format.
The advantages of ONLYOFFICE at a glance:
A modern and familiar user interface,
the same document display in any browser,
individual and joint processing of documents,
working together during the lessons,
joint preparation of group presentations,
file management,
public read-only/read-write links,
track changes, accept/reject changes,
several co-editing modes,
comment
etc.

Use on your own servers so that you have full control over your data.
100% Open Source guarantees transparency and no vendor lock-in!
Instead of passing on data to third parties, ONLYOFFICE runs in your own data center and thus guarantees 100% confidentiality of the documents.
We would be happy to advise you personally and design your individual solution together with you. Get in contact with us!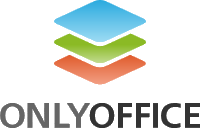 With the procurement of mobile end devices, IT managers are faced with the question of centralized administration of these devices. Simple operation with a German-language interface and, in particular, compliance with data protection regulations are essential criteria in the search for a suitable solution. The Mobile Device Management Relution of the German software manufacturer M-Way Solutions meets these requirements.
The software does not store data in a cloud and can be easily integrated into the existing IT infrastructure and operated locally. By connecting existing systems, user directories for authentication and local shares for secure file storage can be integrated. The multi-client capability of Relution makes it possible to provide separate areas for different schools and administrations.
Managed devices can be configured to provide only selected functions, apps and content to users and to grant specific access rights. Both parent-financed (BYOD) and school-owned devices can be managed in Relution.
Automatic device enrollment and app distribution
When the device is first put into operation, it automatically connects to Relution and configures itself automatically. Apple's Volume Purchase Program (VPP) enables schools to purchase apps centrally via the Apple School Manager (ASM). This means that no Apple IDs are required when distributing the apps to mobile devices and the app licenses remain with the school.
Prepare and conduct school lessons
Using the teacher console of Relution, teaching profiles can be pre-defined and applied to individual classes. In this way, students only receive the relevant apps, content and functions that are required for the teaching unit.
By using the Classroom App, teachers can lock student tablets or share individual screen contents at any time.
The use of Relution minimizes the administrative effort - at the same time enabling digital teaching and ensuring data protection.
We would be happy to advise you personally and work with you to design your own individual solution. Get in contact with us!

This product overview is an exemplary selection. We offer a wide range of (open-source) alternatives in the field of e-learning. Since we are a manufacturer of intelligent IT solutions we primarily focus on the very individual and personal requirements of our customers.
Contact us!
Product range:
Own server
Own domain
Sufficient HDD- or SSD-storage
Sufficient separate backup storage
unlimited transfer volume
Secured with SSL certificate¹
* 19% VAT included, plus set-up fee.
¹ SSL certificate from Let's Encrypt, other certificates available at extra charge.